Gunakan CHROME dan Bersihkan Cache,History dan Cookies browser terlebih dahulu sebelum Streaming. Dan Tunggu 5 sampai 10 detik untuk loading Player
Error, unknown data response.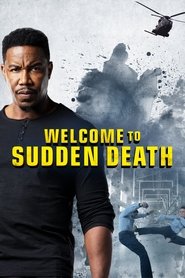 Welcome to Sudden Death (2020)
Jesse Freeman is a former special forces officer and explosives expert now working a regular job as a security guard in a state-of-the-art basketball arena. Trouble erupts when a tech-savvy cadre of terrorists kidnap the team's owner and Jesse's daughter during opening night. Facing a ticking clock and impossible odds, it's up to Jesse to not only save them but also a full house of fans in this highly charged action thriller.
Duration: 81 min
Quality: WEBRIP
Release: 2020