Gunakan CHROME dan Bersihkan Cache,History dan Cookies browser terlebih dahulu sebelum Streaming. Dan Tunggu 5 sampai 10 detik untuk loading Player
Error, unknown data response.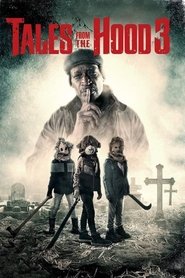 Tales from the Hood 3 (2020)
Academy Award- winning director Spike Lee executive produces with writers/directors/producers Rusty Cundieff and Darin Scott in this next installment of the ground-breaking original Tales from the Hood. Following the franchise's cult classic roots, this all-new anthology, which features Tony Todd and Lynn Whitfield, is four terrifying tales that will scare and thrill audiences with its horrifying twists and social commentary.
Duration: 102 min
Quality: HDRIP
Release: 2020