Gunakan CHROME dan Bersihkan Cache,History dan Cookies browser terlebih dahulu sebelum Streaming. Dan Tunggu 5 sampai 10 detik untuk loading Player
Error, unknown data response.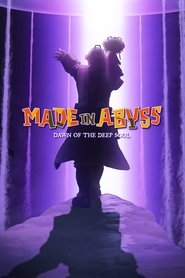 Made in Abyss: Dawn of the Deep Soul (2020)
A continuation of the epic adventure of plucky Riko and Reg who are joined by their new friend Nanachi. Together they descend into the Abyss' treacherous fifth layer, the Sea of Corpses, and encounter the mysterious Bondrewd, a legendary White Whistle whose shadow looms over Nanachi's troubled past. Bondrewd is ingratiatingly hospitable, but the brave adventurers know things are not always as they seem in the enigmatic Abyss.
Duration: 113 min
Quality: Bluray
Release: 2020